BEST WAY TO MAKE FRIENDLY FRIED WITH FAMILY HEALTH
Instead of eliminating delicious fried foods from family meals, you can make these attractive dishes in a less greasy and health-friendly way. How? VPP Trading (the exclusive importer of Zwilling J.A Henckels and Lodge Cast Iron in Vietnam) will suggest you some kitchen utensils that make good the optimal greasy eating campaign right now.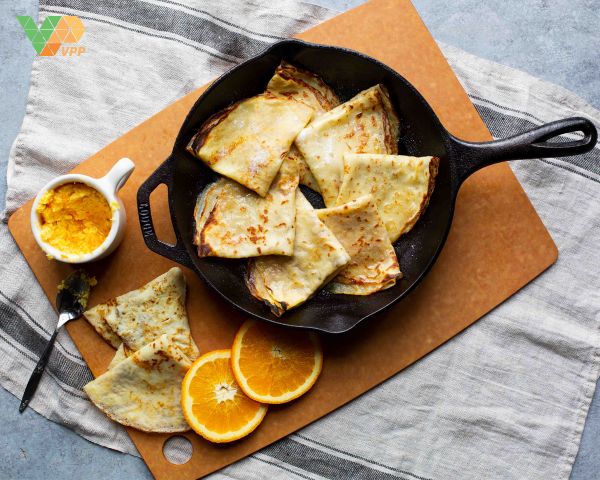 Cast iron pots and pans
The advantage of a cast iron tool is that you can reduce up to 70% of the grease when using fried compared to conventional cooking. Besides saving oil and grease, the amount of oil and grease from food can also indirectly perform 'oiling' for cast-iron pots and pans, recreating natural anti-stick layer.
Cast iron saucepan helps you redefine the concept of fried food, that you only need to use a very small amount of cooking oil to cook. And the result is golden, delicious, attractive just like traditional cooking. Quick and simple, cast iron pots and pans help you make baked goods in the most time-saving way and the quality of meals for the family is impeccable.
Staub enamel cast iron saucepan
A famous French brand, which has been breaking the market for housewares for a long time with a great advantage is the eye-catching form besides excellent cooking quality. The product line brings luxurious design, diverse models, rich colors, is preferred for use in famous restaurants and hotels.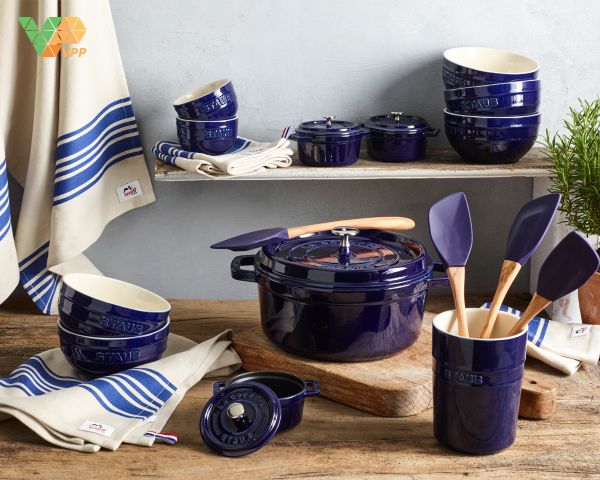 VPP TRADING